Marketing Consultant and Online Branding Expert In Pune, India
Priya Florence Shah is an award-winning online publisher, author, blogger, podcaster, digital marketer & online branding consultant. In 2019, she won the Digital Women Awards (awarded by SheThePeople, Google & ColoursTV) in the Content category for Naaree.com
She was listed as one of the Most Followed Indian Digital Marketers, with 12.79% of her digital marketing peers naming her as one of the digital marketers they follow.
She has also been listed among the top Social Media Experts to follow, the top 25 Digital Marketing Experts in India, and the Top Digital Marketing Experts in India to Follow in 2020.

Starting out as a journalist in 1996, Priya acquired Diplomas in Journalism, Advertising and Public Relations, going on to become a branding expert and online branding consultant.
What started as a passion, became a marketing consulting and branding firm, growing into BlogBrandz Digital LLP.
As a branding expert and online branding consultant, Priya has helped numerous businesses around the world boost their branding online and cultivate loyal customers through proven online branding solutions and services.
As a firm believer in lifelong learning, she also acquired a Certificate in Digital Marketing from Columbia Business School, as well as Social Media Certification (CSMMP™) from Digital Vidya and Certificates in Travel Writing and Travel Journaling.
In 2004, she authored a book on SEO, called Number One In Your Niche: How To Use Expert Content To Get Your Website To The Top Of The Search Rankings.
Since then, she has gone on to publish several books on marketing, entrepreneurship, women's empowerment, health, and other themes. Her publications are listed on Amazon.com and Flipkart.com.
As a marketing and branding consultant in India who started her first online business in 2001, Priya deeply believes in the Golden Rule.
Her desire to reach out to people, and improve their quality of life, prompted her to use her digital marketing content strategy skills to start online magazines and niche blogs, the most popular one being Naaree.com (one of the top women's magazines in India).
In 2019, she won the REX Karmaveer Global Fellowship & Karmaveer Chakra Awards – the global civilian honours given by the international confederation of NGO (iCONGO) in partnership with United Nations to people across the globe for relentless courage.
Priya's vision is to empower Indian women to become financially and emotionally independent, so they can overcome their limitations, achieve the freedom they deserve, and live their best lives.
She has been interviewed by numerous publications for her expertise in writing, blogging, digital marketing, women's leadership and entrepreneurship.
Priya publishes a travel blog that chronicles her quest for responsible and sustainable family travel options. She is also a podcaster and public speaker. She enjoys speaking on digital marketing, women's issues and remote work.
Connect with Priya for online branding solutions and branding services.
Past Speaking Engagements: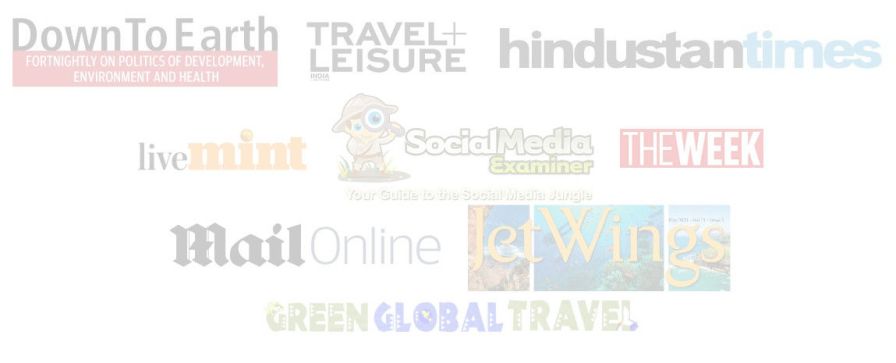 ---